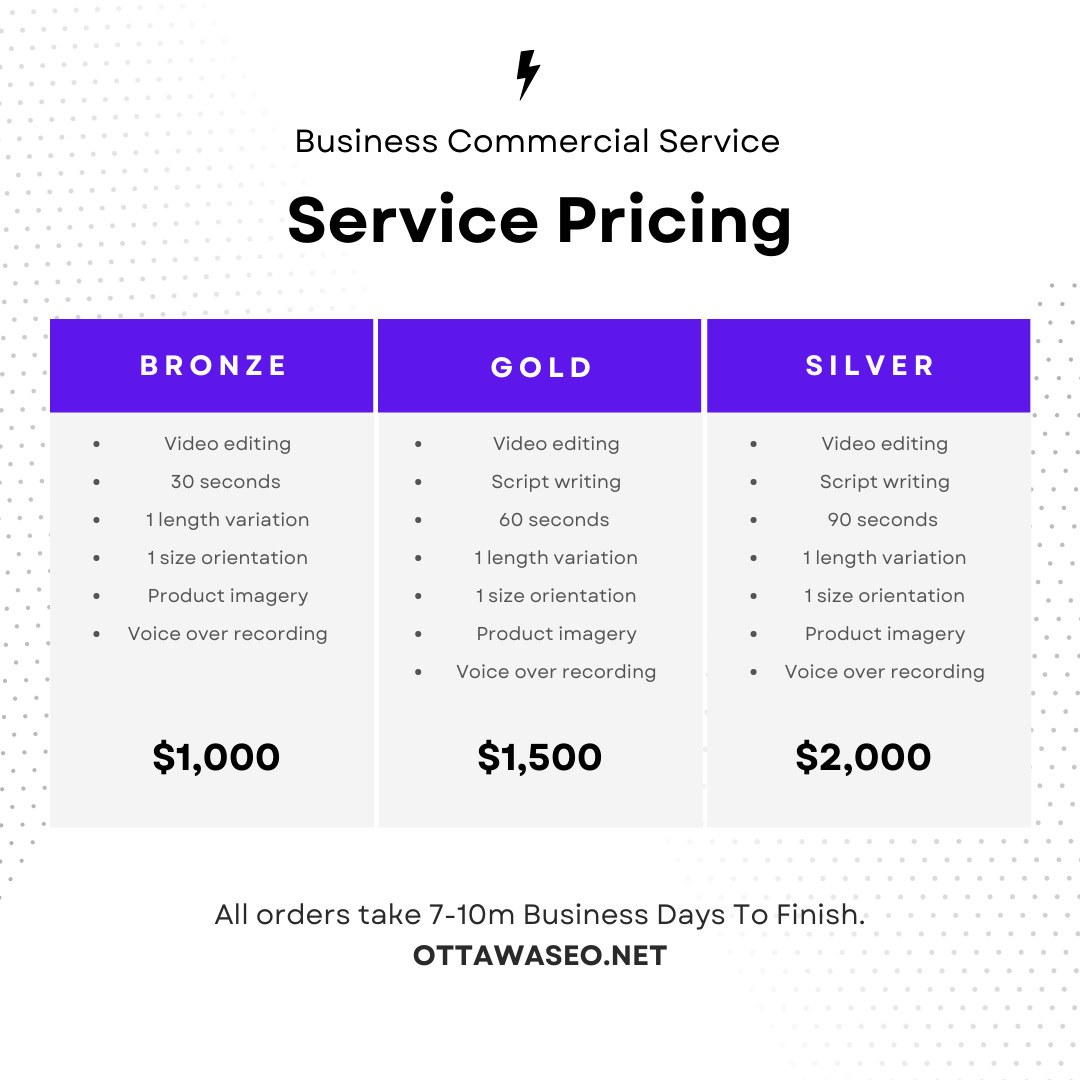 Are you struggling to create engaging video content for your business? Do you want to create a professional video that showcases your products or services and grabs your audience's attention?
Look no further! Our business video gig is the perfect solution for you. Our team of expert video creators will help you bring your vision to life with our comprehensive video production package.
Our package includes:
Video editing: Our experienced video editors will take your raw footage and turn it into a polished and professional video that accurately represents your brand.
Script writing: Our talented script writers will craft a compelling script that highlights your products or services and engages your target audience.
30 seconds running time: We understand that in today's fast-paced world, shorter videos are more effective. Our 30-second video is the perfect length to deliver your message and captivate your audience.
1 length variation: We will provide one variation of your video that can be used across various platforms.
1 size orientation: Our team will ensure that your video is perfectly sized for the platforms you plan to use it on.
Product imagery: We will incorporate high-quality product imagery into your video, ensuring that your products look their best on screen.
Voice over recording: Our experienced voice-over artists will deliver a professional, engaging voice-over that complements your brand's message.
With our comprehensive video production package, you'll receive a high-quality, engaging video that accurately represents your brand and effectively communicates your message to your target audience.
Don't let your business fall behind the competition. Order our business video gig today and take the first step toward creating engaging video content that drives results.