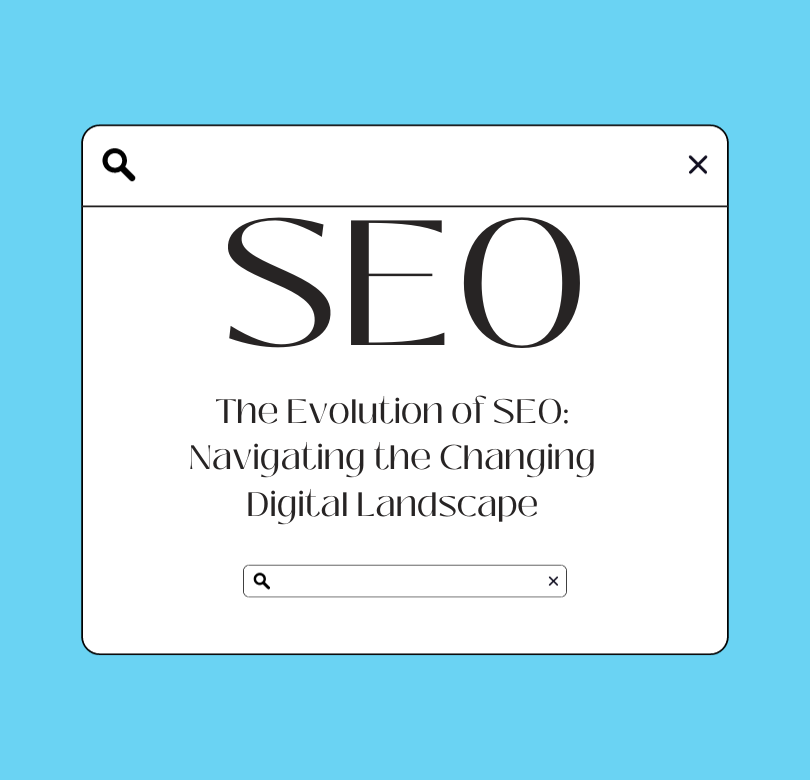 Search engine optimization (SEO) is a process of optimizing a website's content relevance, link popularity, and technical configuration to rank higher on search engines. This set of content and technical practices constantly evolves to keep up with the ever-changing digital landscape.
Over the years, SEO has moved its focus from a keyword-centered way to a user-centric method for delivering valuable content and extraordinary user experiences. This post will cover the evolution of SEO techniques over the past few years to newer and more refined methods for helping websites rank higher in search results.
The Fascinating World of SEO
Search engine optimization has evolved significantly over the years and has become a major part of digital marketing. Let's have a quick look at SEO's past, present, and future:
Past
The history of SEO goes back to the 1990s. In the initial days of internet usage in 1993, search engines, such as Excite, revolutionized how information was cataloged and sorted out the outcomes based on keywords that were traced within the content.
Yahoo and other search engines followed suit right after, and with Google's registration being a domain in 1997, everything started kicking off for SEO. In the beginning, SEO was pretty straightforward.
Many marketers followed practices like over-tagging, keyword stuffing, and spammy backlinks to manipulate search engine results and make their websites end up on the top of SERPs. But that was a chaotic time, which left most searchers frustrated since they did not see relevant results.
Seeing this, Google developed algorithms and kept updating them for looking at on-page SEO, as well as off-page strategies. The search engine made SEO evolve into a process that needed strategic thinking and a user-centered approach than simply filling up a webpage with high-ranking keywords.
In 2003, websites that heavily relied on outdated tactics started seeing their rankings plunge overnight, while those that focused on relevance and quality were rewarded. These Google algorithms marked the definitive end of the era of manipulative tactics and set the stage for a brand new era of SEO that gave precedence to quality content and ethical strategies over black hat techniques. Both businesses and SEO professionals got the message that they had to evolve their strategies or risk being left behind.
Present
The major difference between now and back then is that the focus has shifted from technical SEO to a more content-oriented approach. Keyword stuffing became the common method to appear on top in search engine results. But search engines caught on to this practice and began penalizing sites that engaged in such practices.
Today, with a great emphasis on user experience, search engines prioritize high-quality, value-driven, and engaging content over keyword-centric content. Google now judges content based on its quality and how relevant and interesting it will get to the target readers.
SEO experts focus on generating content that is relevant to users' queries and provides value. They focus on keyword optimization involving researching, analyzing, and choosing the optimum keywords to drive the right traffic from search engines to the site.
Furthermore, local SEO has also gained prominence. Search engines now offer localized results based on user location, which makes it necessary for local businesses to optimize their web presence for searches.
This includes improving Google My Business listings, collecting positive reviews, and ensuring the same NAP (Name, Address, Phone Number) details across all online directories. Local SEO techniques are helping businesses boost their visibility in local search results and attract more qualified leads.
Professionals also incorporate VPNs into the actions performed to improve a site's SEO. A virtual private network, or VPN, works as a solution that encrypts the internet connection, masks an IP address, and makes it look like a connection is formed through a different geographic location.
A VPN is known for boosting SEO results as it can be used to see international search results, perform local competitor research anonymously, access and test SEO tools, and avoid reCAPTCHA verifications. One of the best options available includes ExpressVPN, which can help perform more accurate SEO research for digital marketing.
Future
Almost everyone knows that the future of search engine optimization will be driven by machine learning and artificial intelligence. Machine learning (ML), a subfield of artificial intelligence (AI), involves training algorithms to analyze and gain insights from data while being implicitly programmed.
When it comes to SEO, machine learning algorithms can be used to provide enhanced user experience and deliver more accurate and tailored results. SEO professionals use ML to classify queries depending on the user's context and provide relevant results.
Additionally, with the continuous rise of voice assistants like Siri and Alexa, voice search will continue to expand. The AI technology analyzes speech patterns, context, and language preferences to provide more accurate and applicable results. ML algorithms will be used to optimize content for conversational queries and understand user intent in voice searches.
Mobile optimization will also remain a priority since search engines are continuously prioritizing mobile-friendly sites. A site that is not mobile-responsive may experience a drop in rankings. So, responsive design, easy-to-use navigation, and fast-loading webpages will be vital for SEO success. Professionals also suggest that visual search (images and videos) will become more important because Google is improving in analyzing what visual and written content is about.
In all, they can use this subset of AI to optimize websites and content for search engines and users and automate and improve different SEO tasks, including keyword research, linking building, content optimization, and technical SEO.
Summary
In rundown, SEO has always been a progressive field, continuously evolving to keep pace with changing algorithms, shifting user behaviors and preferences, and emerging technologies. The journey from basic keyword stuffing to user-centered SEO strategies shows how far we have come, and yet, we are far from the end.
So, the key to navigating the ever-changing SEO world lies in staying knowledgeable, adjustable, and committed to quality. It is about realizing that SEO is not just about getting to the top of search engine results but also about reaching the right users, at the right time, with the right content.