In today's fast-paced business landscape, staying ahead of the competition is essential for success. One way to achieve this is by leveraging technology and marketing to drive growth and reach new customers. The Canada Digital Adoption Program (CDAP) is a grant funding initiative designed to help Canadian businesses enhance their digital capabilities and thrive in the digital economy. This article will explore how CDAP can provide financial support for your business's technology and marketing initiatives, helping you stay ahead of the curve.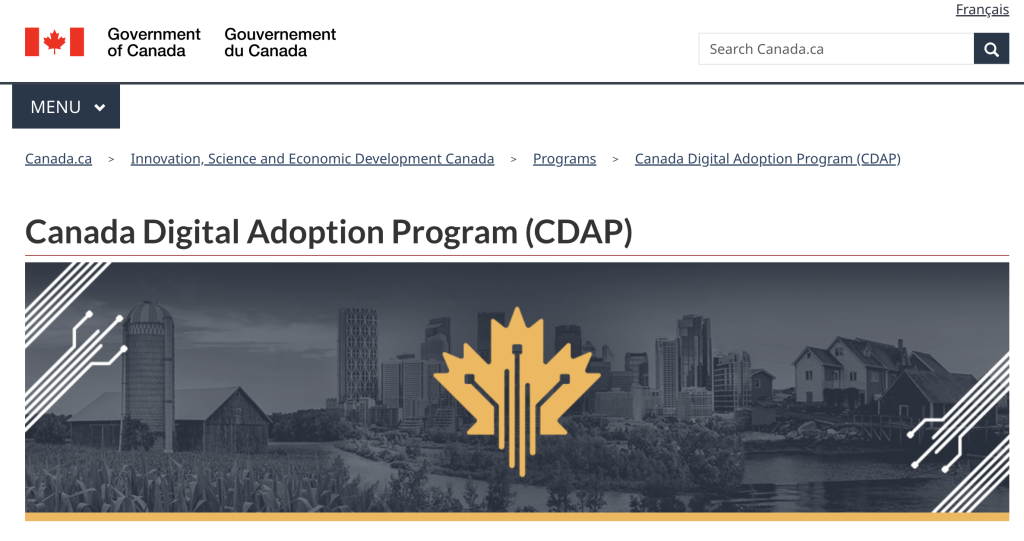 What is the Canada Digital Adoption Program (CDAP)?
The CDAP is a federal grant program designed to support Canadian small and medium-sized businesses (SMBs) in adopting digital technologies and improving their online presence. The program aims to encourage businesses to embrace digital tools and techniques that can help increase productivity, improve competitiveness, and reach new customers. CDAP provides funding for various digital initiatives, including website development, e-commerce platforms, digital marketing, and software upgrades.
How CDAP Funding Can Help Your Business's Technology and Marketing
CDAP funding can help your business invest in new technologies or upgrade existing systems, allowing you to streamline operations and improve efficiency. This could include investing in customer relationship management (CRM) software, inventory management systems, or accounting software. By leveraging these tools, your business can optimize internal processes, reduce human errors, and save valuable time and resources.
With the increasing importance of online sales, CDAP grants can help your business establish or improve its e-commerce presence. This could involve building a new online store or enhancing an existing platform, making it easier for customers to discover and purchase your products or services. By tapping into the growing e-commerce market, your business can reach a wider audience and increase sales potential.
CDAP funding can also support your business's digital marketing efforts, enabling you to reach and engage with potential customers more effectively. This could involve investing in search engine optimization (SEO), social media marketing, content marketing, or email marketing campaigns. By adopting digital marketing strategies, your business can increase brand awareness, generate leads, and drive online sales.
Investing in your team's digital skills is critical for staying competitive in the digital economy. CDAP grants can provide funding for training and upskilling programs that help your employees master digital tools and techniques. By enhancing your team's digital capabilities, your business can better leverage technology and marketing strategies to achieve growth and success.
How to Apply for CDAP Funding
To apply for CDAP funding, businesses must meet specific eligibility criteria and submit an application through the program's official website. Key eligibility requirements include:
Being a Canadian small or medium-sized business
Demonstrating a need for financial assistance to adopt digital technologies or improve online presence
It's essential to carefully review the program guidelines and requirements before submitting your application. Successful applications will receive funding based on the program's assessment criteria, including the business's digital adoption plan and the potential impact of the proposed technology and marketing initiatives.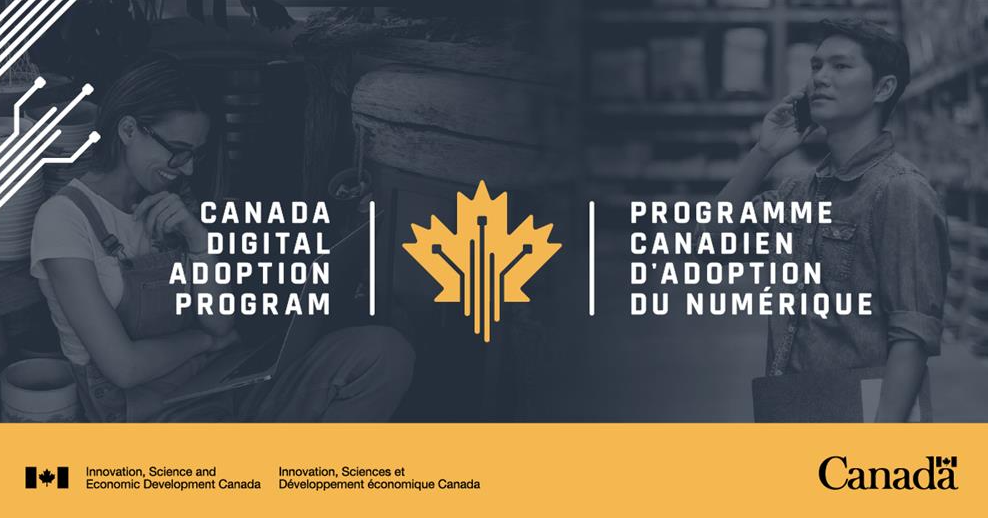 Interested In The CDAP Funding Program?
The Canada Digital Adoption Program (CDAP) offers a valuable opportunity for Canadian SMBs to access grant funding for technology and marketing initiatives. By leveraging CDAP grants, your business can stay competitive in the digital landscape, drive growth, and reach new customers. Don't miss out on this chance to get ahead with CDAP – take advantage of this funding opportunity and elevate your business's digital capabilities today.